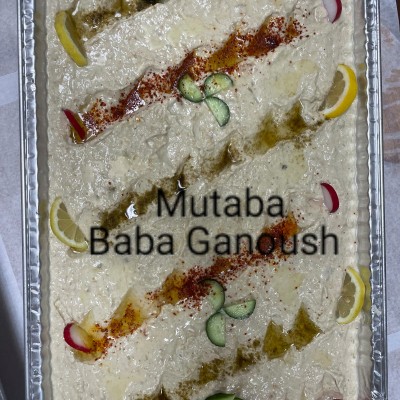 Mutaba Baba Ganoush (Catering)
---
roasted eggplant , tahini , olive oil, garlic .
ORDER ONLINE
0 customers Mutaba Baba Ganoush (Catering)! Leave a review to let us know what you think.
You may also like
---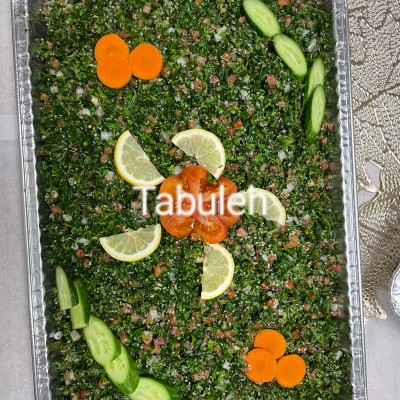 Chopped Parsley, Bulgur, onion, olive oil, lemon juice, salt , tomatoes .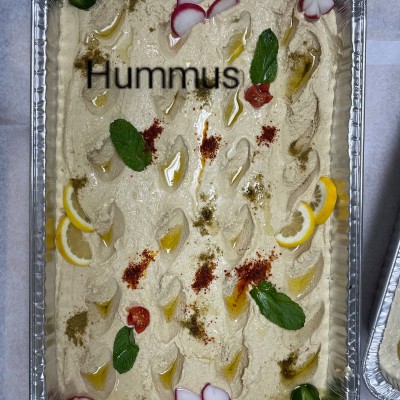 mashed chickpeas blended with olive oil,tahini,lemon juice,garlic,decorated with olive oil,paprika. 3 zaatar and cheese 3 green olives and cheese 3 black olives and cheese 3 Cheese Itself 3 Ham and cheese all the sandwiches are cutting in 3 slices and served on the tray .