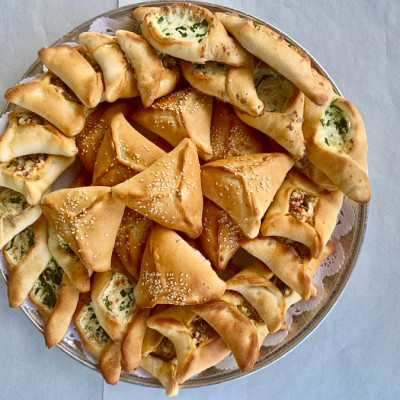 Small Vegetarian Party Platter
$29.99
---
20 Pieces: 5 potato and mushroom, 5 veggie lahmajun, 5 spinach, 5 green olives and cheese.
ORDER ONLINE
0 customers Small Vegetarian Party Platter! Leave a review to let us know what you think.
You may also like
---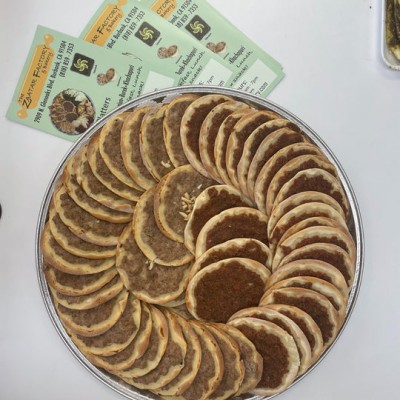 PARTY PLATTER ALUMINUM MADE WITH COVER , GREAT FOR PARTIES OR ANY OCCASION , 3 SIZES WITH OUR MINI LAHAMAJUN AND SFIHA (GROUND BEEF ,POMEGRANATEAND YOGURT ABOUT 5 " ROUND EACH.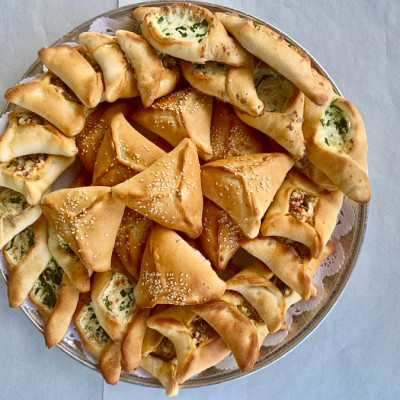 48 Pieces: 6 spinach, 6 cheese, 6 veggie lahmajun, 6 potato and mushroom, 6 zaatar and cheese, 6 spinach and cheese, 6 green olive and cheese, 6 black olive and cheese.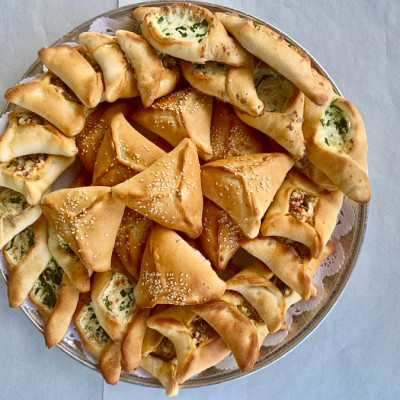 36 Pieces: 6 zaatar and cheese,6 potato and mushroom,6 spinach, 6 veggie lehmajune,6 cheese and green olive,6 spinich and cheese.